Join the Sewing Café and learn to make your own clothes!
Similar to normal sewing lessons, you can book a time slot in our Sewing Café. We have 6 tables available with tools and machines. Also guidance of a fashion designer is present to help you with your own projects within your own level. You can get guidance in English if you don't speak Dutch.
Opening Hours Sewing Café
Monday > closed
Tuesday > 12.00 – 10.00 PM
Wednesday > 12.00 – 10.00 PM
Thursday > closed
Friday > 11.00 AM – 5.00 PM
Saturday > 11.00 AM – 5.00 PM
Sunday > 11.00 AM – 5.00 PM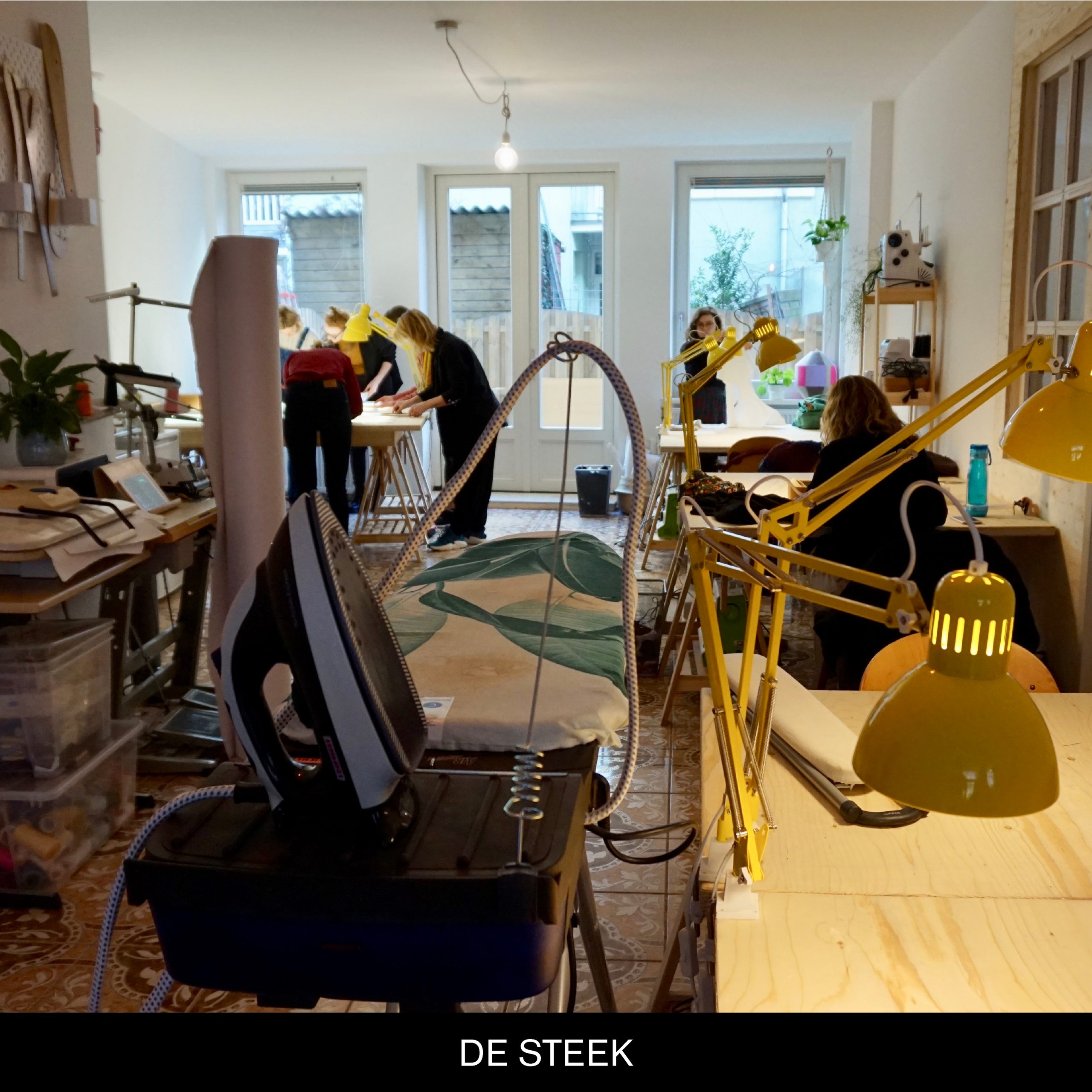 Testimonials
"I've never left a comment on google before but i had to now because this place is really good. It's very cozy with chill music and they'll help in whatever sewing project you got after teaching you to sew as a beginner. i took 15 beginners sewing classes and now i'll hopefully get the pattern making class. I for sure RECOMMEND this place."
"Years ago I taught myself to use a sewing machine but recently I started to feel like I needed to start my learning from scratch. I signed up for a lesson here and will definitely be coming back! Within only an hour, I learned so many things I had missed the first time around (and wound up with a nice tote bag).
The learning space is super nice, good vibes only 🙌🏻✨"